Why Choose Us to Host Your Next Event?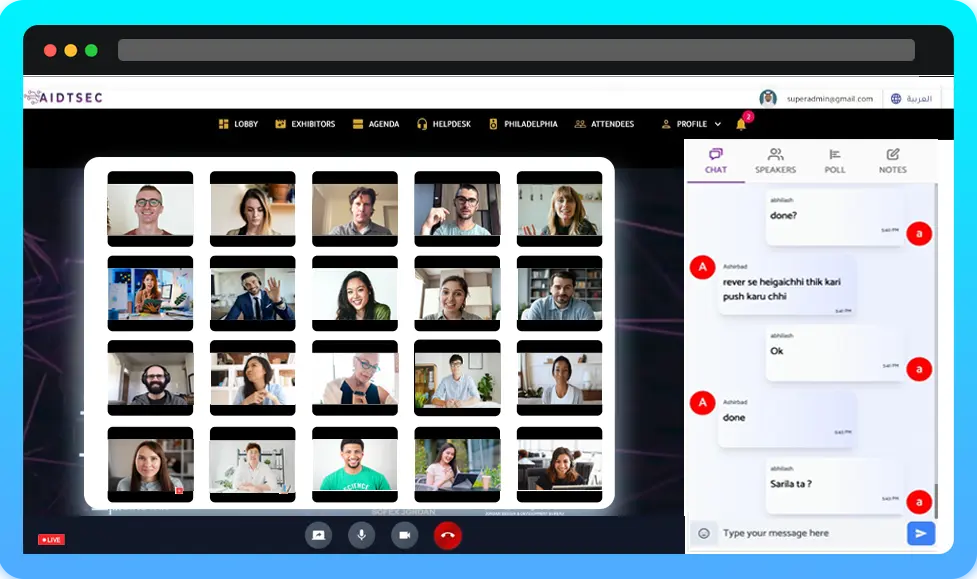 Network Effortlessly and Anywhere
Encourage your attendees to interact and make organic connections with one another.
Glorious interactive booths
Boost the connect rates of your event's sponsors, exhibitors, and sponsors by 5X.
Multiple integrations
Easily integrate event platforms to social media platforms & stream your events on social media & share.
Real-time Analytics
Stay on top of every event interaction and get actionable insights to increase your ROI.